Thanks all for the understanding on the 2018 update. Dog wants to kind of clear the air a bit and a few things.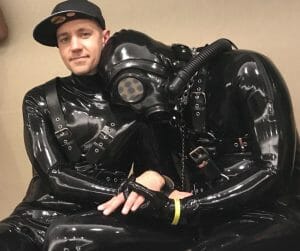 First off, Sir and Dog are going nowhere. Kink has and always will be a key part of our life, in fact its growing. Dog just needs to lay back on the social media and telegram. Dog will still be on there but cutting back on many of the groups and things. The problem with telegram is, its hard to keep up with everything and like Twitter, if you don't comment on someone's posts or like/share/favorite/tattoo on forehead/worship, people think you don't like them or don't care. That is not the case with us. It's just we cant keep up with everything. So to aid in the misunderstandings, we are finding it best to just go back to more primitive ways of communication.  Twitter follows and likes are not a form of currency, Dog doubts his mortgage company would take that as payment so guys stop worrying about that stuff. Have fun! and share! It's all about just sharing your passions and showing the community what really makes you tick inside. In the end for us, we need to focus on us living the rest of our shiny lives together. <3 you Sir
Medically, yeah Dog's got issues but he isn't looking for sympathy. He is feeling a lot better, but what was causing the salt wasn't just the pain. It was the thought process of hey Dog, you can no longer do this or that because of this.  Dog wasn't always the shape he is in now and has spent years trying to better himself. The thought of going out for a run used to cause nausea for Dog and he finally got to the point where running made him feel great. So thinking all that hard work and dedication would be crippled by an ailment was not something Dog wanted to accept. Much like his mum, he is extremely stubborn.  So with that in his mind and just the discomfort, it really salted dog and made him irritable at times.  All Dog is asking for is understanding. Understand that no Dog doesn't think the worst of someone because of some fallacy, he's just dealing with a lot of personal issues. Dog's strong in multiple ways, he's got this!
Social interaction. A lot about us is different than most. From who Sir and Dog are, our beliefs on things and our location in general. Sir and Dog believe its best to stay who we truly are inside and not change who we are to try to fit in with groups and scenes. In that aspect, we tend to stay on the sidelines of things and welcome those whom approach. For us the community is constructed of teams almost based on location. We are the outsiders, which there is nothing wrong, but mixed with our shyness at times it looks like we cant be bothered. This is also a fallacy, we just do not want to intrude on others programs and we both aren't the best with introductions. Word of advice for the shy, don't be afraid to come say Hi! Make it awkward for all of us and as others will tell you that it will go away and good times will be had! Dog's mischevious and a jokester and Sir is extremely southern and adorable.  Pro-tip: Popeyes chicken is always welcome!
If you take away anything from the ramblings of Dog, take away this. We are just a gimpy Dog and Sir. We are not some celebrity/king/czar/prince/Rap God. We are as real as everyone else. These posts are a way to show that yes we are actually living beings, not some CGI stunt. Dog's never been one to give play by plays daily on social media or blog daily. So to give updates like this is to show the kink world, hey these guys are just like anyone else.
I'd love to thank each and every person that has contacted us, your messages truly put a smile on Dog's already smiling muzz today. Those who took the time to read Dog's ramblings really means a lot. I know as of late, its been walls of text like Dog, visuals take precedence. So again, thank you all for reading and thank you for understanding.
-PS. Shadow, Sir and Dog miss the hell out of you. Can't wait for April!!!
"May shiny ropes part and lube rain from the sky"