Dog's seen many people post about the Olympics about how hot is it for guys to be in lycra or what not which is fine but it did trigger Dog a bit.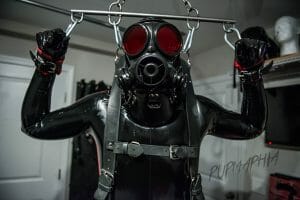 (Warning this isn't very kinky)
Dog honestly hates 90% of sports out there unless participating. It just bores Dog to watch a game of football or baseball, it's just not for him. But the Olympics is something that you will find Dog glued to the TV watching. For Dog, it's not the shiny tight outfits or the fit guys. It the dedication and abilities of these atheletes. Up until about 5 years ago Dog had zero drive to do anything manually and was just lazy when it came to anything.
My main point behind this post is to kind of shed some insight. You hear a lot about age being thrown out there. Oh, I cant find my true love because of my age, or the stupid term of "Gay Death" when you hit 30. What the Olympics shows is people over 30 doing amazing things that I'm sure 99.99% of the general population of 18-29-year-olds cant do. Your take away should be, age doesn't mean ANYTHING. A few years ago Dog was running in a 5k fun run and this is back when Dog was 24 years old. Now Dog's 6'4″ and people think running is easy because Dog's tall and his in his prime age. Well, let Dog tell you this. As dogs cruising around thinking oh I'm passing people look at me I'm fast, he suddenly gets his doors blown off by another person. Now, this wasn't some 20-year-old prior cross country star, this was a 67-year-old man, who ended up finishing the 5k well under 20 minutes. Once he finished, he returned to the 3-mile marker and started motivating people to finish and pick up the pace and he did so until the last person crossed the finish. Honestly, Dog was shocked. He had to ask him how long he's been running, what is his fastest mile time etc etc. What shocked Dog, even more, was the fact that he had started running at 60 after he suffered a heart attack due to living a rather unproductive and unhealthy life.
No matter what, its never to late to change your life. Stop thinking "oh well I wish I was more active when I was XX age" Start NOW! Age is nothing but a legal restriction until you hit 25 (in the US that's the legal age to rent a car with most companies). This doesn't go for athleticism either. Forget about age, forget about the past, think about tomorrow. Watch the Olympics and look past the shiny outfits and the fit guys. Look at what they are doing. Anything is possible if you put your mind to it. Dog's running a 6-minute mile with a bad back and a bum knee. But a bit of discomfort is not going to hold Dog back from something he's worked hard to achieve.
In conclusion, it's never too late. Just because you cant do xyz before you hit 30 or you don't have this that or whatever piece of gear. You don't know what the future holds, but you can work towards obtaining your goals if you put your mind to it.