Dog knows its been a hot minute since my last update. Truth be told, there's just too many irons in the fire and movement is my only choice. As an advocate for priorities (priorities are sexy) Dogs has to rack and stack. May come to a shock to some but kink isn't the only thing we both have going on nor will it ever be. Our souls will never be sold to the Kink Devil for twitter followers.
Whats really going on? Well to be honest, we've been focusing on each other, the future, building close relationships with friends and trying to figure out where we are going. Unfortunately Dog has to take a work paid vacation for the summer overseas which will result in a sabbatical from kink. Dog will very much be reachable via the usual channels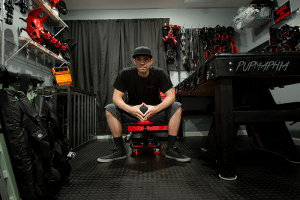 (twitter,telegram,carrier pigeon, smoke signals) but will have to put a bit more focus on work in accordance. Lucky for us, last year we've met some really awesome people and been able to spend some quality time with folks which has restored our sanity.
Past 8 months have been prioritizing and trying to set a game plan for the future. Dog's never been one for planning but some recent developments have required Dog to do so. The opportunity for us to move (physically) to another state has been presented. Sir also has expressed a desire to leave the south since most of his life has been spent down here. Now we wont list locations we are looking at but its spread across the CONUS and hopefully in a few months/end of summer we will know for sure where. We are both pretty excited and sad at the same time since we just moved into what we though was our "forever home" but its bitter sweet since we will still be holding onto it. Its exciting for Dog to build an even bigger "funtivity center" so we can hopefully host a few more folks :P.
Dog knows he fucked up and totally forgot about his yearly catsuit giveaway but he will make it up this year with giving away 2. Dog plans on doing this fairly soonish but how things have been going it might be pushed back till mid year.
Dog apologizes in advanced for the cluster fuck of an update this was but with things going 1000mph its hard to collect thoughts at times.
Hope all is well and keep doing you everyone!